Time for a Check Up: Why Regular Maintenance Checks Are Important for Pump and Compressor Efficiency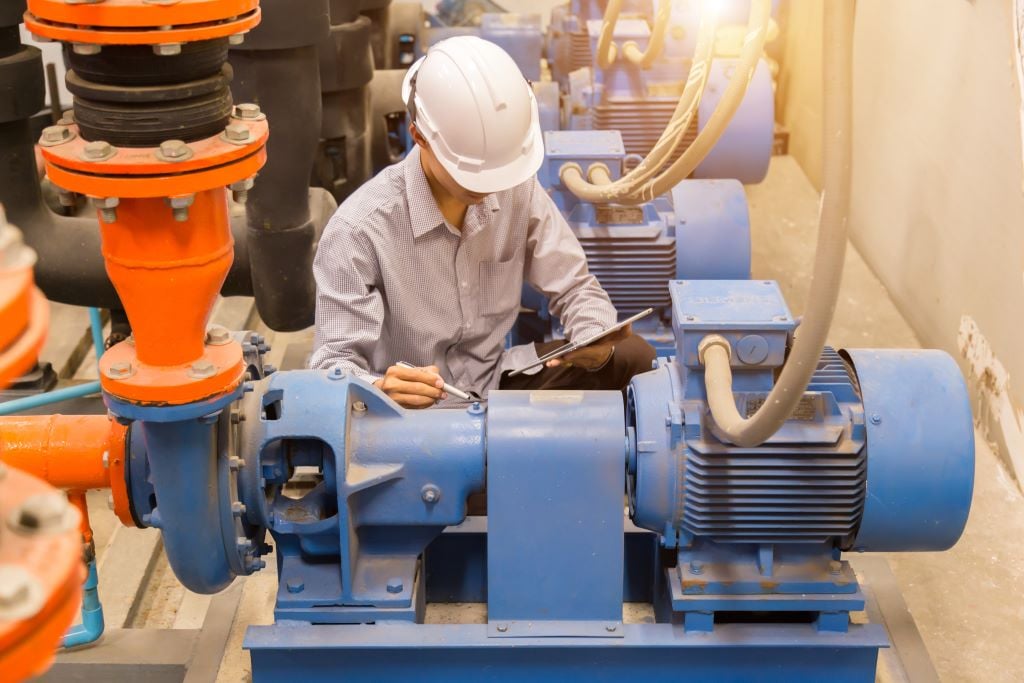 The demands of modern manufacturing means plant operators need equipment that maximizes uptime, especially in today's industrial environment where production takes place on a 24/7, 365 basis. While choosing industrial pumps and compressors that are designed for long-term, continuous use helps optimize productivity, it's also important to understand the value of regular maintenance checks, on-site equipment inspections, and real-time troubleshooting.Making regular maintenance a priority will help extend the service life of your equipment, reduce the potential for unplanned downtime, and help ensure your equipment is operating in the most cost-efficient way possible.
With this mind, let's look at a couple of things to consider when reviewing your equipment efficiency, some common causes of equipment breakdowns, and how partnering with IPEC for your equipment maintenance can help you unlock new levels of pump and compressor efficiency.
what should plant operators look for when evaluating pump and compressor efficiency?
If you're going to solve a problem, you need to first truly understand the problem and how it became an issue in the first place. When it comes to evaluating the performance of your pump or compressor, and also when weighing options to best optimize the efficiency of your equipment, there are a number of key factors or elements of equipment performance that plant operators should consider.
To understand the state of your equipment, plant operators should:
Review operating procedures to ensure functions or processes such as startup and shutdown are performing at optimal levels. Plus, plant operators should also account for any significant changes to the operating environment, including variables such as duration of continuous use, climate, or even the kind of

industrial application

.
Review customer unit failure reports to identify whether other plant engineers or operators have encountered specific breakdowns or failures, or whether gaps in efficiency are unique to you and your application.
Review the pump or compressor maintenance history and parts consumption to better understand the track record of your equipment, and identify any patterns in maintenance intervals that could signify a design or engineering problem.
Review and identify any technical updates not yet made to ensure the equipment is aligned with mechanical or software upgrades. Simple as it may sound, ensuring your equipment is compatible with the latest software updates can help resolve a number of operating and performance issues, and also provide better insight into the overall health of your pump or compressor.
While these checks should be part of a preventive maintenance strategy to ensure best performance, these same checks can also be valuable from a troubleshooting standpoint and addressing operation or performance issues on-site or while equipment is in use.
what are some common causes of poor pump and compressor performance?
Now that you know what to look for when conducting a pump or compressor maintenance check, let's look at some causes of pump and compressor failure that are often revealed during maintenance inspections:
Incorrect equipment operation or incompatibility with application or environment.
Component parts or seals operating beyond their ideal useful life.
Low filtration efficiency, which can cause blockages or obstructions inside the pump or compressor, thus compromising performance.
Improper oil temperature — too high operating temperature or too low — or using oil beyond the recommended service life.
Leaking or broken seals, which can also cause harm to both the environment and personnel if

hazardous materials

are being used.
Damaged or defective parts as a result of assembly, installation, or operation.
While there are certainly a number of other possibilities for inefficient equipment performance based on the type of pump or compressor or the application, these are some of the more common causes — and relatively easy fixes — of inefficient equipment operation.
why partner with ipec for regular maintenance checks on your pumps and compressor?
With decades of maintenance and troubleshooting experience, IPEC's expert technicians can help with re-rates to ensure your equipment is being used the right way. Some of these re-rate techniques include:
Identifying and addressing customer process changes.
Identifying and addressing operating environment changes.
Improving BEP operation.
Facilitating frequent seal replacement.
Correcting

elevated pump or compressor vibration
IPEC can also work with you and our equipment manufacturing partners like Sundyne, Milton Roy, and Fybroc to ensure you have updated component parts, upgraded gearboxes, and the right understanding of the ideal operating conditions for your equipment. Plus, our maintenance specialists can perform on-site equipment inspections and troubleshooting to help reduce the likelihood of downtime and optimize your productivity.
Time to make equipment maintenance checks a regular part of your process? Contact us to learn how our maintenance specialists can help you unlock superior equipment performance.