Under Pressure: The Right Industrial Compressor For Your Application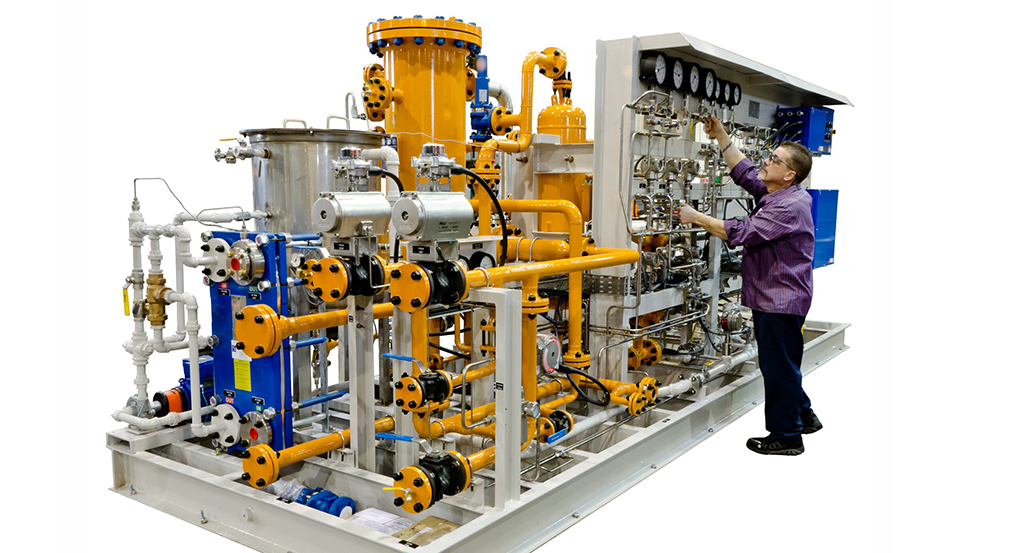 For today's plant engineers, selecting the ideal industrial compressor for your application or challenges comes down to a handful of important variables. Some of these considerations, particularly for plant engineers in industries like oil & gas or chemical and petrochemical, include:
Compatibility with harsh or corrosive materials
Flexibility in configuration and mounting
Energy-efficient operations
Simplified troubleshooting and maintenance
Plus, plant engineers must also account for the manufacturing environment in which the compressor will be used, and how these conditions may impact the reliability and durability of their compressor.
In most industrial contexts, the choice of compressor comes down to either a diaphragm compressor or a centrifugal compressor, and the challenge resides in understanding which is right for you and why. Let's break down the differences between diaphragm and centrifugal industrial compressors to help you select the ideal solution for your needs, and also discuss how partnering with IPEC can help you get the most out of your equipment.
What are diaphragm industrial compressors?
Diaphragm industrial compressors are engineered to offer non-contaminating compression via leak-proof, static seals that do not require purging or venting — aside from containing potentially volatile materials, this diaphragm-based design allows compressors to run longer and with greater degrees of efficiency and reliability.
Diaphragm industrial compressors also provide next-level leakage protection thanks in part to the metallic diaphragms utilized inside the compressor. These metallic diaphragms move back and forth via reciprocating pistons within the hydraulic drive; the uniform pressure of the oil created by this piston movement then creates the pumping action.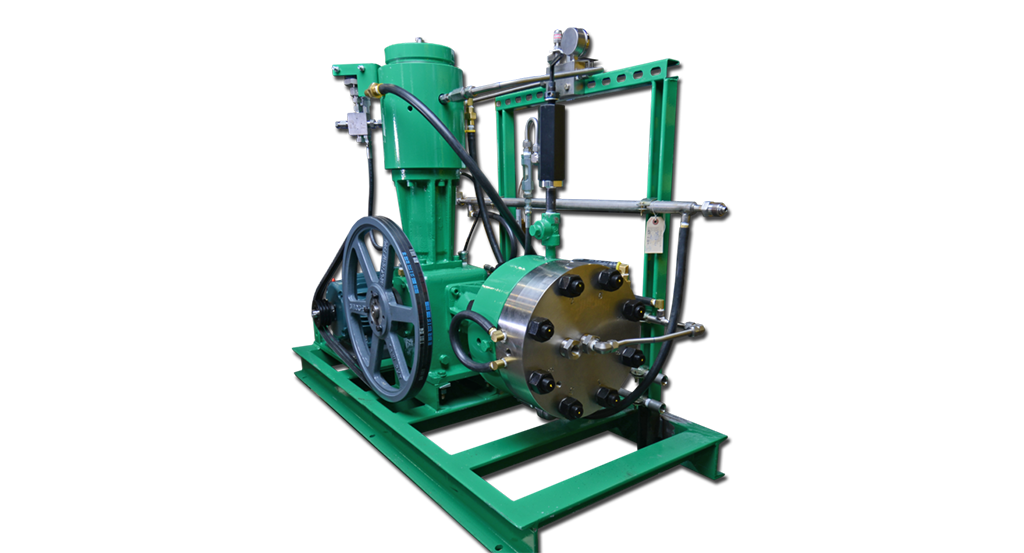 Sundyne diaphragm industrial compressor
The triple diaphragm design component allows for high compression ratios and discharge pressures for use in demanding industrial conditions, while still providing superior protection against leakage for increased environmental safety and operational efficiency. Plus, this also eliminates any potential contamination of the gas, which is critical for industrial applications where the purity of gas is key in maintaining high quality production.
What are centrifugal industrial compressors?
Centrifugal industrial compressors can utilize either a single-stage or multi-stage design based on application parameters, efficiency needs, and configuration constraints. Whereas a single-stage industrial compressor features just one impeller, multi-stage compressors utilize multiple impellers to move high volumes of compressed gas as needed.
In addition, centrifugal industrial compressors offer vibration and pulse-free flow via an integrally driven gearbox that helps to prolong the service life of the compressor — this is especially true in harsh industrial conditions with continuous operation.
Centrifugal compressors also provide oil-free process gas with zero emission potential that results in increased efficiency and a reduction in energy consumption and waste; much like diaphragm compressors, this zero emission potential also eliminates the chance of corrosive or volatile solutions being exposed to the environment or compressor operator.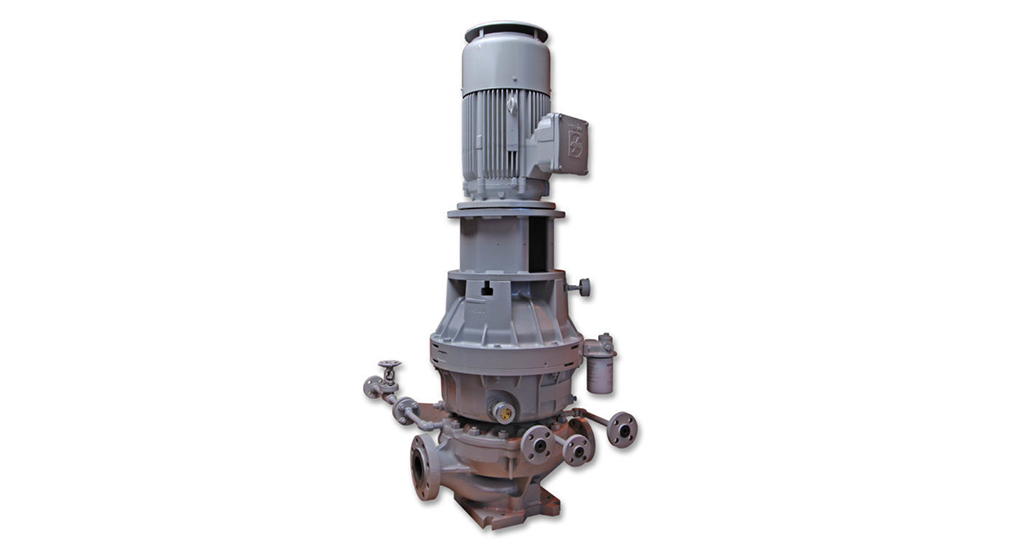 Sundyne centrifugal industrial compressor
Part of what makes centrifugal industrial compressors valuable to plant engineers in the oil & gas industry is flexibility and reliability in the form of:
Up to 25% reduction in footprint depending on mounting configuration
The ability to run continuously for at least five years without maintenance for maximum uptime
Custom packaging and instrumentation for specific or unique industrial applications
Plus, centrifugal compressors can be tailored for downstream, midstream, and upstream use.
why choose sundyne industrial compressrors from ipec?
As an exclusive, long-time distributor of Sundyne industrial compressors, IPEC can help you increase your speed-to-market by providing field-proven, custom solutions to help you overcome specific challenges and embrace unique growth opportunities. Sundyne's industry-leading design and engineering, quality construction, and superior reliability helps plant engineers increase productivity while also reducing costs.
With decades of combined industry experience, our compressor specialists can help you create a custom Sundyne compressor solution to suit any industrial application. In addition, our service team has the knowledge and resources to help maintain and troubleshoot both diaphragm and centrifugal industrial compressors to help ensure a long service life and robust ROI.
Plus, IPEC's recently expanded Ohio facility and warehouse makes it fast and easy for plant operators to source the compressor solution they need to optimize production and increase efficiency.
Contact us today to find the right industrial compressor for your application.