How Upstream, Midstream, and Downstream Oil & Gas Producers Can Optimize Process Efficiency in One Simple Step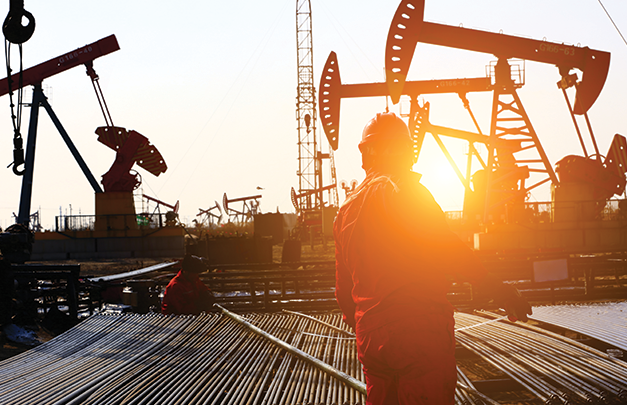 The ability to engineer process efficiency for oil & gas producers at each stage of the production sequence is key, especially given a host of market forces such as labor shortages, supply chain disruptions, and increasing material costs.
In fact, a recent article identified the top trend for oil & gas producers in 2023 will be unlocking new levels of operational excellence in order to respond to the volatility of the current oil & gas landscape.
What further complicates these elements is the continued call for more sustainable production processes in the form of reducing overall carbon emissions, and also adopting best practices for the use of resources like water and energy, both of which are critical in oil & gas production.
The challenge for plant operators in evaluating the efficacy of their production processes is that too often the conversation is more global in nature — operators focus too much on the big picture as opposed to a more nuts and bolts approach that addresses how their equipment is performing, or whether their pumps and compressors are even ideal for a specific application.
With this in mind, let's look at one simple, actionable step plant operators can take to optimize their production processes in the upstream, midstream, and downstream phases of oil & gas production.
upstream producers: make the move to sealless magnetic pumps
The main objectives for upstream oil & gas producers is identifying, extracting, or producing the raw materials necessary for oil & gas manufacturing. As such, the primary challenges associated with these goals are simplifying scalability to meet consumer demand, reducing energy usage and costs, and enhancing efficiency via equipment that is durable and reliable even in harsh operating conditions.
Sealless magnetic drive pumps provide flexibility in scaling operations based on need, easy integration and troubleshooting, and superior reliability for long-term, continuous operation. Designed specifically for use with caustic or corrosive fluids, sealless magnetic drive pumps also offer upstream producers a variety of key advantages such as:
Zero emissions or leakage

Reduced vibration due to shorter impeller shafts and a frame-mounted design

Fewer moving parts for reduced maintenance intervals and long-term, reliable operation
Sundyne's LMV Sealless 801S is the ideal magnetic drive pump for upstream operators. A vertically inline, single state pump, the 801S is API 685 sealless magnetic pump designed for low-flow liquids. The 801S also combines the hydraulics of Sundyne LMV-801 pumps with magnetic drive technology pioneered by Sundyne HMD/Kontro to provide leakproof capability, maximized uptime, and simplified troubleshooting for superior reliability.
Plus, the LMV-801S is dimensionally interchangeable with the Sundyne LMV-801(OH3/5), which makes this upgrade possible without the need to modify suction, discharge piping, and foundation layouts.
midstream producers: prioritize operating conditions and equipment reliability
Midstream production efficiency is dependent on continuously operating equipment often in harsh environmental conditions. Uptime is key and reducing maintenance intervals is critical, which makes pumps and compressors designed for durability and reliability essential for process efficiency.
To address these priorities, midstream players need pump and compressor solutions that help optimize production floor space, can be deployed in unique scenarios or those with harsh environmental conditions, and are durable enough to operate on a 24/7 basis to help keep pace with the demands of production.
Sundyne's single and multi-stage compressors provide the deployment flexibility to optimize space constraints without sacrificing durability or efficiency, even with prolonged production sequences in difficult manufacturing environments.
Designed for API 617, Sundyne's compressors provide flows up to 850 ACFM (1,450 AM3/hour) and maximum working pressure of 1,440 PSI (100 bar). Other benefits of Sundyne's single and multi-stage compressors for midstream producers include:
25% reduction in equipment footprint due to a simplified, innovative design

Pulsation and vibration-free performance to help ensure

continuous operation for up to five years

without significant maintenance

Oil-free process gas with zero emissions
Plus, our team of maintenance technicians have the experience and expertise with Sundyne equipment to rerate compressors in order to restore a unit's best efficiency point (BEP), which helps operators maximize performance, uptime, and use of resources.
downstream producers: increase the efficiecy and accuracy of post-production processes
For downstream producers, the name of the game is streamlining time-consuming manual processes in the post-production stage of oil & gas manufacturing — which can also help increase the quality of the final product via enhanced accuracy and precision with processes like dispensing and metering.
These resource-intensive processes make the downstream production stage extremely important in unlocking sustainable manufacturing processes, reducing production costs, and accelerating speed-to-market without skimping on quality.
Sundyne industrial pumps and compressors can help downstream producers address these needs, and also remove a variety of manual tasks to help overcome market forces like labor shortages.
For example, Sundyne centrifugal API-610 standard pumps are field-proven, durable pumps designed for long-term use. Innovative, patented integrally geared technology provides significant reductions in energy use and costs while also helping to maximize efficiency. Overhung, between-bearings and vertically-suspended designs — along with flows as high as 66,000 GPM — make Sundyne pumps a flexible, powerful solution.
In addition, Milton Roy's metering pumps meet the standards for API 675 and are specifically designed for use by downstream producers in the oil & gas industry. Hydraulically-actuated diaphragms allow for consistent chemical dispensing for up to 96,000 hours of operating life to help ensure long-term durability and reliability.
why partner with ipec to optimize your process efficiency?
With years of experience as a trusted distributor of Sundyne and Milton Roy pumps and compressors, IPEC has the field-proven expertise to help you design custom pumps and compressors for any stage of the oil & gas production process. Plus, we have the ability to troubleshoot and perform on-site health checks and audits to ensure your equipment is performing at the top of its game.
Plus, our recently expanded facility gives us the square footage to house a wider variety of pumps, compressors, and component parts to help you get the solutions you need quickly and easily. With IPEC, oil & gas producers will have a true partner in achieving increased efficiency, productivity, and growth.
Read to work with us? Tell us about your oil & gas production needs and we can get started on optimizing your processes.