Upstream, Midstream, and Downstream Solutions for Every Part of the Oil & Gas Industry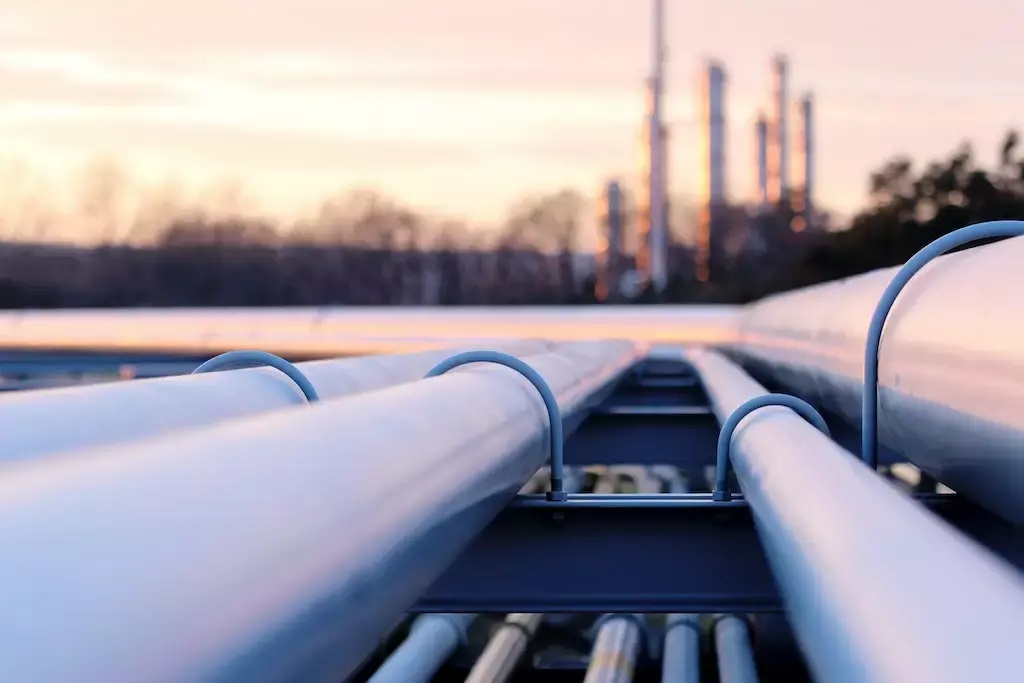 Today's oil & gas industry has a very distinct set of challenges plant operators and engineers must overcome. And these hurdles are only amplified by the specific nature of the three distinct streams in oil & gas production: upstream, midstream, and downstream.

Even though each stream is connected with the others, the priorities for selecting the right pump and compressor in each stage differ, and these variances can create complexity for oil & gas producers in identifying the right tool for the job. With this in mind, let's briefly look at the concerns for upstream, midstream, and downstream producers, and then break down the right solutions to help industrial operators at each point in the value chain save time, money, and resources.
the right solutions for upstream oil & gas producers
Because upstream oil & gas producers are primarily tasked with identifying, extracting, or producing the raw materials in oil & gas production, the challenges they most often face are simplifying scalability to meet consumer demand or respond to market forces; optimizing production processes to reduce energy consumption and costs; and streamlining tedious or time-consuming tasks for more efficient workflows.
In addition, it's important that upstream producers minimize the amount of time it takes to integrate, install, or troubleshoot the industrial meters, pumps, and compressors necessary to facilitate the production of raw materials.
Sealless magnetic drive pumps provide flexibility in scaling operations based on need, easy integration and troubleshooting, and superior reliability for long-term, continuous operation. Designed specifically for use with caustic or corrosive fluids, sealless magnetic drive pumps also offer upstream producers a variety of key advantages such as:
Zero emissions or leakage without the need for supplemental support mechanisms even with corrosive or volatile chemicals
Reduced vibration due to a shorter impeller shaft and frame-mounted design. Decreased vibration helps to prolong the service life of the pump by reducing wear-and-tear from heavy-duty use
Simplified installation and easy integration due to fewer moving parts compared with other kinds of pump solutions like mechanical seal pumps — this means less downtime to help producers mitigate lead time
Increased process efficiency from the interchangeable nature of important component parts and simplified part replacement and maintenance protocols
the right solution for midstream oil & gas producers
Midstream players in the oil & gas industry face significant challenges in achieving an optimized workflow in the processing and storage of oil & gas products. In addition, supply chain issues, rising production costs, and labor shortages only serve to compound the challenges midstream producers face in serving as a vital link between upstream production and downstream delivery.
To solve these problems, midstream players need pump and compressor solutions that help optimize production floor space, can be deployed in unique scenarios or those with harsh environmental conditions, and are durable enough to operate on a 24/7 basis to help keep pace with the demands of production.
Sundyne's industrial compressor solutions are designed specifically for use in the midstream oil & gas space. With single-and multi-stage centrifugal designs for API 617 and fit-for-purpose applica­tions, Sundyne's compressors are:
Engineered for compliance with industry standards and can be customized for any application or need
Designed to reduce pulsation and vibration to help ensure continuous operation for up to five years without significant maintenance
Built to meet BEP (Best Efficiency Point) to help midstream operators reduce costs and increase uptime
the right solution for downstream oil & gas producers
Considered the finish line in oil & gas production, downstream producers have perhaps the most unique set of challenges in the oil & gas industry. With the top priority being post-production processes of oil & gas manufacturing, downstream producers need solutions that help to optimize efficiency, promote productivity and growth, and reduce the time and money it takes to cross the production finish line.
Not only do Sundyne industrial pumps and compressors help downstream producers address these key challenges, they also help producers remove a variety of manual tasks in the post-production process to further reduce operational costs and ease the burden of the current labor shortage in the oil & gas industry.
Sundyne centrifugal API-610 standard pumps are field-proven, durable pumps designed for long-term use. Innovative, patented integrally geared technology provides significant reductions in energy use and costs while also helping to maximize efficiency. Overhung, between-bearings, and vertically-suspended designs – along with flows as high as 66,000 gpm – make Sundyne pumps a flexible, powerful solution for downstream oil & gas producers.
Additionally, Milton Roy's metering pumps meet the standards for API 675 and are specifically designed for use by downstream producers in the oil & gas industry. Hydraulically-actuated diaphragms allow for consistent chemical dispensing for up to 96,000 hours of operating life to help ensure long-term durability and reliability. With internal hydraulic pressure relief valves and dust-tight cast iron housings, Milton Roy's metering pumps are a rugged solution that are ideal for use in a variety of harsh environmental conditions.
Whether you're an upstream, midstream, or downstream partner in the oil & gas industry, pump and compressor solutions from IPEC can help you achieve new levels of efficiency and productivity. Our expert pump and compressor specialists can help you identify the right solution for your needs and show you how that solution can play an important role in helping grow your business.
Learn more about our products and solutions for the oil & gas industry.