5 FAQs About Industrial Pumps for Oil & Gas Producers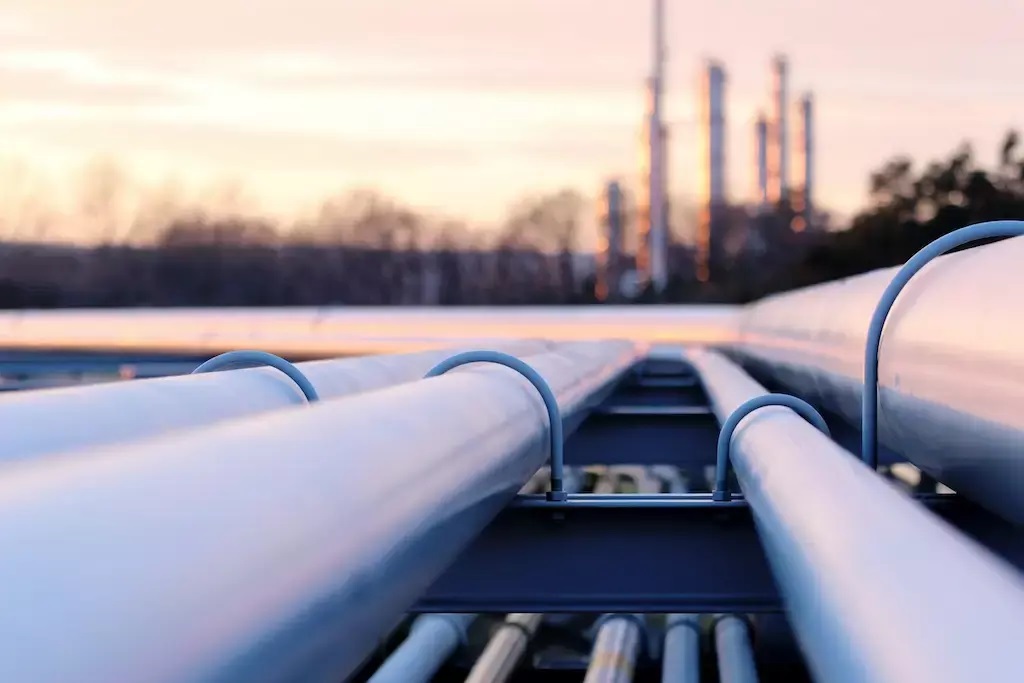 Regardless of whether you're an upstream, midstream, or downstream producer in the oil & gas industry, there is much to learn and understand about the right industrial pump to help you overcome unique challenges and achieve efficiency, sustainability, and productivity goals.
While some of the challenges for each stage of the oil & gas production process are unique and require custom solutions, the foundational hurdles are the same for upstream, midstream, and downstream players:
Supply chain disruptions

Materials or resource shortages

Labor shortages

Increases in freight, raw materials, and energy costs
However, these frequently asked questions about industrial pumps for oil & gas producers will not only help you address these challenges, but they will also help you choose the right industrial pump solution to increase your productivity and help grow your business in 2023 and beyond.
FAQ #1: which style of api pump can help oil & gas producers optimize sustainable practices in 2023?
The next 12 months in the oil & gas industry will center on integrating more sustainable manufacturing practices. Because sealless pumps are designed for continuous, long-term use without wear and tear that usually impacts sealed pumps, sealless models are uniquely positioned to reduce energy usage and costs via zero leakage; complete containment of hazardous materials; and a reduction in your carbon footprint through zero emissions.
The integration of smart pump technology with features like real-time monitoring also makes it easy for operators to adjust flow or fluid transfer based on the need of the application, and they can also move toward a more proactive maintenance approach to help ensure efficient operation and reduce maintenance costs.
FAQ #2: WHY ARE SINGLE-STAGE PUMPS MORE IDEAL FOR UPSTREAM OIL & GAS PRODUCtion?
Because upstream producers are tasked with extracting oil and gas from the source, single-stage pumps provide a number of key benefits in working with raw materials, including: more efficient fluid transfer to reduce energy usage and costs; smaller equipment footprint for use in tighter spaces; simplified, on-site maintenance processes, and a total lower cost of ownership.
The Sundyne Sunflo single-stage pump has a smaller motor but is still able to utilize higher speeds to increase efficiency while keeping energy usage and operating costs at a minimum. In addition, the Sundyne Sunflo can be overhauled in minutes due to a high-speed shaft assembly complete with all the rotating parts, seals, and bearings necessary to make an in-place overhaul fast and trouble-free.
faq #3: which tier of oil & gas production is best suited for sealless pumps?
There are actually two tiers of oil & gas production where sealless pumps provide significant value:
Sealless pumps allow

upstream oil & gas producers

to pump hazardous, corrosive brines and other fluids with complete fluid containment to eliminate the potential for leaks

For

downstream operators

, the durable design and field-proven reliability of sealless pumps allow for the long-term, continuous use necessary for post-production processes where fluid leakage or pump efficiency would be detrimental to getting the final product over the finish line
For example, Sundyne solutions like their centrifugal API-685 standard pumps are innovative, durable pumps that use a patented integrally geared technology to help reduce energy usage and cost while still maximizing process efficiency.
faq #4: which api pump will help oil & gas producers maximize process efficiency?
Maximizing process efficiency is key in each stage of oil and gas production, and positive displacement reciprocating pumps help producers achieve better flow control against operational or environmental changes. In addition, API 675 reciprocating pumps have run-dry and deadhead capabilities, and they don't require the use of rotating seals — which helps reduce maintenance and troubleshooting costs, and also increases uptime and operational efficiency.
Plus, API 675 pumps are designed for use with higher viscosity and abrasive fluids, both of which are common in multiple stages of oil and gas production.
FAQ #5: WHAT ARE THE BENEFITS OF PACKAGED PUMP SYSTEMS FOR OIL & GAS PRODUCERS?
Packaged pump systems provide an all-in-one solution that is customized for your specific oil & gas production needs. Plus, because packaged pump systems are specifically tailored solutions for your challenges, they provide superior compatibility and compliance, and they're able to meet the needs of upstream, midstream, or downstream oil & gas applications. Sundyne's all-in-one packaged solutions use Sundyne Genuine Parts for unparalleled durability, reliability, and process consistency.
Sundyne's packaged systems come with around the clock support for on-site troubleshooting and maintenance, site surveys, and repair services to keep you running 24/7.
WHY SHOULD OIL & GAS PRODUCERS PARTNER WITH IPEC FOR THEIR INDUSTRIAL PUMP SOLUTIONS?
With more than 75 years of industrial pump and compressor experience, IPEC has developed strong strategic partnerships with industry-leading equipment manufacturers such as Sundyne, Milton Roy, Fybroc, and Yamada — partnerships that not only allow us to build custom pump solutions for each stage of oil & gas production, but that also allow us to provide world-class service, troubleshooting, and maintenance no matter where your application takes you.
Plus, our newly-expanded warehouse maintains a robust inventory of industrial pumps and accessories to help you get your ideal solution quickly.
Let IPEC help you take your oil & gas production to the next level. Browse our online store to view currently available products, or contact us to learn more about building your custom pump package.